"We must be doing what we want the world to be."

— Mohandas Gandhi
In January 2012, I surprised many of my close friends, colleagues, and key customers by resigning from my position as Chief Sales Officer (CSO) for Taylor Corporation, one of the largest privately-held companies in the U.S.
As Taylor CSO and member of the Executive Team, I supported many of the 90+ companies and had the pleasure of working with some amazing entrepreneurial leaders.  We initiated a value-based sales approach, developed and grew our strategic accounts group, and implemented other programs designed to improve sales results and the customer experience.  Prior to the CSO role, I served as VP of Leadership & Culture and was responsible for senior leadership selection, development, and succession planning.
Before joining the Taylor Executive Team, I was President of Schmidt Printing, a Taylor company that worked with magazine publishers throughout North America and parts of Europe.  Earlier in my career, I led Schmidt's sales group and "cut my teeth" as Eastern Region Sales Manager while based in New York City. 
Although proud of our profitable growth and the innovative web-to-print platform that we deployed during my tenure as Schmidt president, what stands out most was the "employee-powered" culture that we painstakingly created.  Our mission and core values became the foundation of the organization, and led to Schmidt being named as one of the "Best of the Best Workplaces in America" by the Printing Industry of America.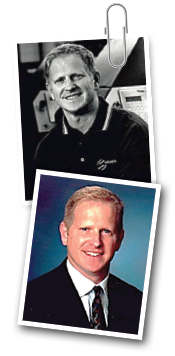 I thoroughly enjoyed my 29-year career with Taylor Corporation and am forever grateful for the mentoring and support provided to me by such leaders as Ed Alvarez, Bob Hoffman, Brad Schreier, Glen Taylor, Jean Taylor, and Al Tuntland just to name a few.
Since leaving Taylor in 2012, I launched CORNERSTONE 3 (C3) and completed my leadership coaching certification through the Newfield Network.  C3 works in a variety of industries, helping leaders navigate critical situations, capitalize on market opportunities, and achieve breakthrough results.  In addition, I serve as a Forum leader for the Executive Group and Managing Director of MINDSET Matters.  
My wife, Kristin, and I reside in Mantorville, MN with our two teen daughters, Kendall and Lauren.